The Biggest Club Of Its Size In The World!
The Invaders Motorcycle Club was founded in the fall of 1965 in a Gary, Indiana living room with the idea that some men must march to the tune of the music he hears, no matter how unusual it may seem to others.
We adopted black on white lettering with the now infamous "Green Monster" packed down and riding a wheelie to parts unknown as our center patch. Between the "Invaders" and the center patch, in small letters, was the word "Gypsy". Our bottom rocker read "Northern Indiana" and they were sewn to our now-trademark white vests.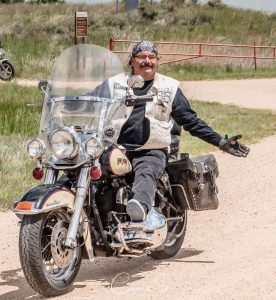 From our humble beginnings, the Invaders Motorcycle Club has not only endured but thrived across the United States for over a half-century. Due mainly to misreporting by news media and TV shows that fictionalize our way of life, there are many misconceptions about the terms "one-percenter" and "outlaw" motorcycle club. To those who wonder what we're all about, our late brother Mongo may have said it best: the Invaders Motorcycle Club is about two things–riding our motorcycles and loving our brothers.